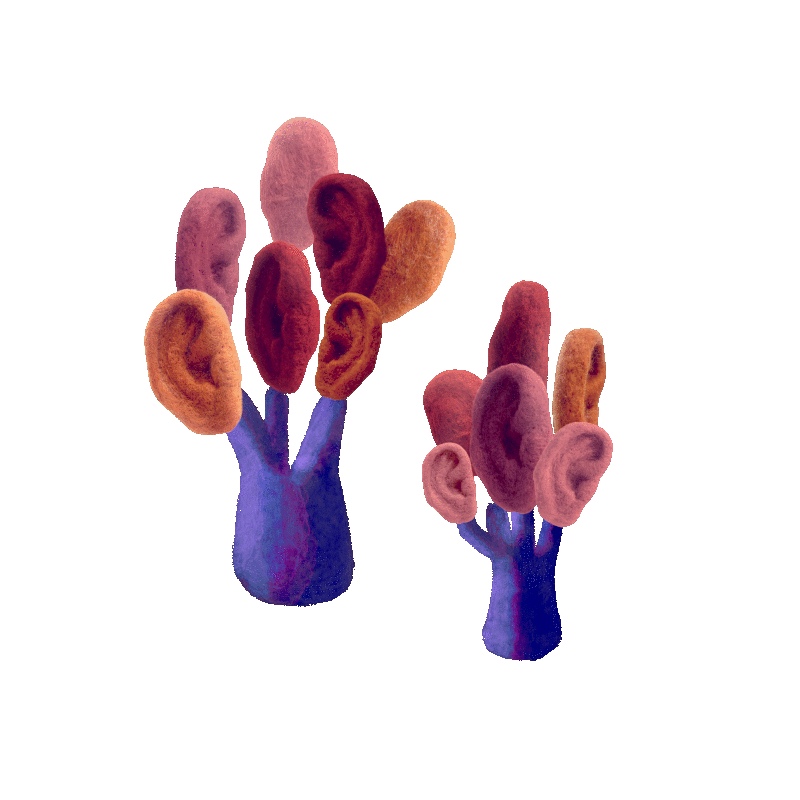 This project was developed for Animade's 'All Ears' talk series - lunch time talks featuring a diverse range of creatives in the animation industry.
​
This large ear-filled landscape draws on the themes in the name, creating an inclusive space of felted ears, eager to listen.
​
This project utilised felting to create a sculpted ear, which I then combined with digital techniques to expand into the wider ear-scape.